Download The Retailer - eCommerce WordPress Theme for WooCommerce by getbowtied. This item is under the category: wordpress/ecommerce/woocommerce and had a total of 15760 sales.
Description
The retailer is a must E-commerce WordPress theme for WooCommerce Over 15,500 Trusted Users to Buy, Weekly & Up-to-Date Best Seller Since 2013. A reliable theme for your next ecommerce project.
??
"Consumers don't appreciate mediocrity or sloppy design choices. Fortunately, The Retailer is a WordPress theme that avoids both of these features. It is among the most popular WooCommerce themes for WordPress. You can use it to create amazing blogs, business and personal websites, online stores, and portfolios. Your customers will certainly appreciate the high level of detail "
– Graphics library
Retailer 3.2 is out! Always up to date, always compatible with the latest version of WordPress and WooCommerce. Get it while it's still hot!
We believe in 100% customer satisfaction and that is why we offer all of our customers a 30 day money back guarantee!

If you are not satisfied with the retailer, you can return the item within 30 days. No question asked.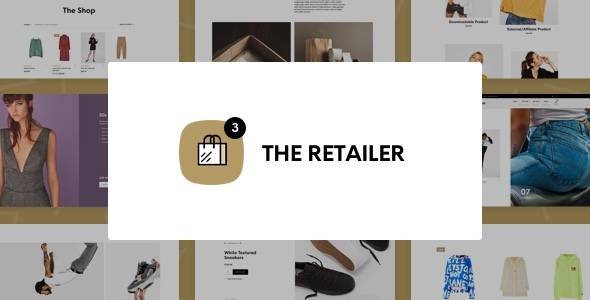 LIVE PREVIEW
DOWNLOAD NOW